About 100 members of the Amersham Society, the Friends of Amersham Museum and the Museum Volunteers accepted the invitation to get together in the Museum garden for an early evening reception on 5 Sep 2019. This joint event celebrated the long-standing commitment to promote cooperation between the Museum and the Society.
The occasion was to mark the Museum's recent publication of "Women at War" by Alison Bailey who gave a brief talk about the book and the work of pulling together the stories of local women who fought for suffrage and supported the war effort.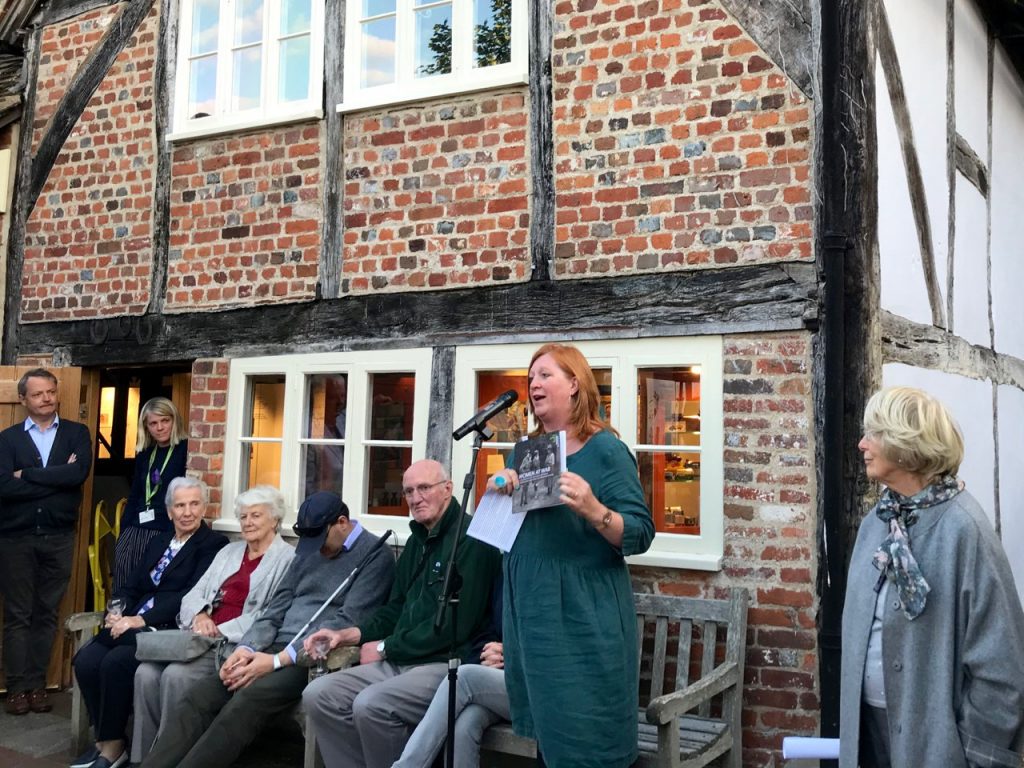 In addition to hearing Alison speak, there was an update on the Society's current heritage project – to conserve the Vagabond Notice. Project co-ordinator, Peter Borrows, said a few words about the history of the notice and the Society's role in preserving it over the last 60 years.
Among others to address the guests were Dorothy Symes, the Society's Chair, Annie Hamilton-Pike, Chair of the Friends, and Emily Toettcher, the Museum Curator.
Below are a few more pictures. The detailed report will follow in the next Society Newsletter.