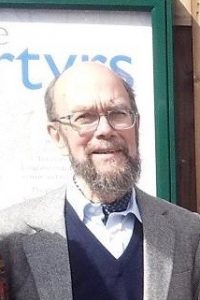 We are sad to report that Anthony del Tufo, a prominent member of the Amersham community, died on 17 Jan 2019 aged 79.
A Service of Thanksgiving in his memory was held at St Mary's Parish Church on 4 Feb 2019.
Anthony del Tufo was well known around the town as a member and later acting chairman of the Amersham Society and also as chairman of the Amersham Museum.
The Amersham Society will be writing its own tribute in the May 2019 Newsletter.
The following two articles have recently been published: