When:
24 Feb 2021 @ 7:45 pm
2021-02-24T19:45:00+00:00
2021-02-24T20:00:00+00:00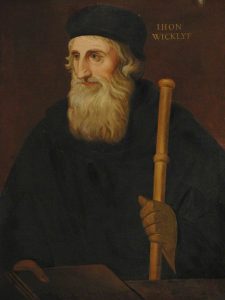 To mark the 500th Anniversary of the trials of the last six Amersham Martyrs, David Morgan will give a talk on a history of Bible translation.
David's interest in Bible translation history derives from his involvement over nearly 40 years with Wycliffe Bible Translators. In that time he has worked in Central Africa, headed up Wycliffe's training programme in the UK and then worked in management roles supporting current Bible translation work.
In this talk he will survey translation history up to the time of the Lollard movement, to which the Amersham Martyrs belonged.
The talk starts at 8.00pm. If you wish to participate in the meeting please email to info@amershamsociety.org requesting the invitation.