When:
27 Jan 2021 @ 7:45 pm
2021-01-27T19:45:00+00:00
2021-01-27T20:00:00+00:00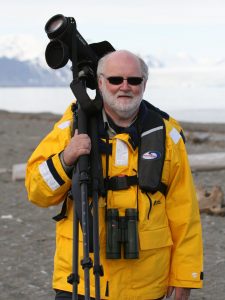 In this talk Nick Prentice will take us on a world tour, with his 7 most exciting days birding ever – one from each continent, highlighting how conservation efforts are saving our endangered birds.
Nick has been active in bird conservation for the past ten years or so, and has served on the Global Council of BirdLife International. He is currently a Trustee of a tropical lowland rainforest project in Sumatra, Indonesia and also Chairman of South Georgia Heritage Trust, which is dedicated to the environmental and cultural heritage of the island in the South Atlantic, and which undertook the rat eradication there.
The talk starts at 8.00pm. If you wish to participate in the meeting please email to info@amershamsociety.org requesting the invitation.