When:
24 Jun 2020 @ 7:45 pm
2020-06-24T19:45:00+01:00
2020-06-24T20:00:00+01:00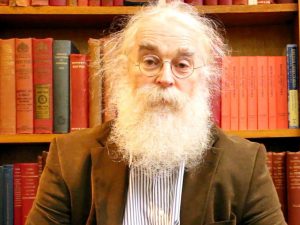 Dr Irving Finkel is best known as the British Museum's expert on ancient Babylon but he has many other interests too, including the collecting of manuscript diaries to form a new public collection. From those written centuries ago, to those scribed in code and right up to date he has amassed thousands of them and found a permanent home for the collection.
In his talk "The Great Diary Project" he will tell us about some of the gems he has turned up and bring the story right up to date.
If you wish to join the meeting please contact us requesting the invitation.