When:
26 Jan 2022 @ 7:45 pm
2022-01-26T19:45:00+00:00
2022-01-26T20:00:00+00:00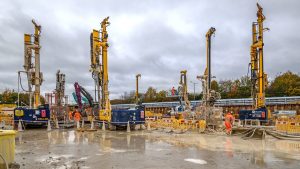 The construction of the HS2 will have a major impact on the Central Chilterns and the Colne Valley Regional Park. Chiltern Society member Keith Hoffmeister has been recording the developments by taking photographs at a number of locations since plans were first announced in 2010. In his talk he will take us on a visual journey along the route from Denham to Wendover explaining the exact location of the construction sites, the work involved and the changes that have already happened.
The talk starts at 8.00pm. If you wish to participate in the meeting please email to info@amershamsociety.org.