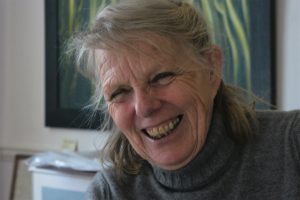 We are very sad to report the unexpected death of Cllr. Davida Allen on November 5 after a short illness.
Davida was a town councillor for twenty years, was a member of Chiltern District Council from 1999-2011 and regained her seat in the Amersham Town Ward in 2015. She was a hugely committed representative for the community, appearing all over the town on her trusty bicycle to listen to our concerns and identify improvements.
As chair of the Amersham Old Town Community Revitalisation Group she was a tireless and determined leader in seeking ways to make Old Amersham an even better place to live and work. The Revitalisation Group's most recent project to secure a play area for children and young people living on Gore Hill, which was finally granted conditional planning permission in October, was inspired by Davida's deep concern for social justice, her love of fresh air and her passionate belief in community service.
Martin Pounce, Amersham Society Chair and member of the Revitalisation Group says, "We have lost a wonderful champion and friend to so many in the Old Town."
We send our deepest condolences to all Davida's family and friends at this most difficult time.